Laminate Wood Flooring Miami
Get A Free Instant Price Quote!!!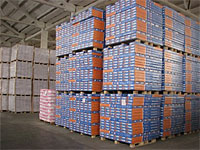 Laminate Wood Flooring liquidators warehouse now open in Miami! Direct Wholesale prices to the Public, save 95% on all laminate and wood flooring  sales and installation!
The Flooring Liquidators brings you the absolute best deal in laminate flooring and hardwood flooring at wholesale, clearance and liquidation prices for both dealers and retailers in Miami Florida and across the U.S.
The Flooring Liquidators is one of the largest closeout distributors and liquidators of laminated flooring in the USA. How would you like to buy name brand laminate flooring and hardwood flooring closeouts for 70 to 90% below wholesale cost?
The Flooring Liquidators provides a wide variety of services, sales, installations, repairs, baseboard, and underlayment, as well as stripping, & sealing. With affordable and high quality, reliability, inexpensive products and services. We sell flooring, padding, molding, baseboards, Stair Nose T molding, tolls laminate, hardwood, vct, tile, marble, carpet, to home owners and do it yourselves handyman flooring installers. Save 90% on all your flooring material.  

Servicing clients from the Florida Keys...to Miami Areas...to West Palm Beach.
We have the best customer service in the USA!
You are welcome to call me directly at 954-253-7095.
Antonio, CEO

Trust on us for all your laminate wood flooring  repairs and installation.
Commercial and residential.

Proudly serving Clients from Dade, Miami, Palm Beach and Monroe counties.

Call Today: 954-253-7095
Address: 59 sw 12 Ave,Dania Beach. 33004
Factory warehouse Open to public by appointment
Monday - Friday 8:00 - 12:00 Noon

Hardwood flooring Miami
Laminated wood floor wholesale Miami
Laminate wood floor discounts Miami
Baseboard molding Miami
Laminate floor padding Miami
Laminate floor underlayment Miami
Laminated wood flooring Miami
Laminated wood floor installation Miami
Laminated wood floor sales Miami
Laminated wood floor installations Miami
Laminated wood floor repairs Miami
Laminated wood floor sealing Miami
Laminated wood floor sanding Miami
Laminated wood floor stripping Miami
Laminated wood floor staining Miami
Laminated wood floor varnishing Miami
Laminated wood Floor Company Miami
Laminated wood Floor Companies Miami
Laminated wood Floor proffesional installation Miami
Bamboo laminate flooring Miami
Laminate wood floors kitchen Miami
Laminated wood Floor Discounts Miami
Laminated wood Floor Coupons Miami
Install Laminate wood floor Miami
Quality wood floor Miami
Cheap wood floor Miami
Affordable wood floor Miami
Wood floor warehouse Miami
Wood floor Miami
Wood floor care Miami
Install your own hardwood floors Miami
Do yourself hardwood floor installation Miami
Flooring, padding, molding in Miami
We are  selling  laminate flooring  and install flooring  and  serving the following zipcodes: 33019, 33020, 33036, 33037, 33062, 33067, 33070, 33072, 33090, 33109, 33114, 33122, 33129, 33131, 33133, 33139, 33140, 33141, 33143, 33149, 33154, 33156, 33158, 33160, 33161, 33162, 33178, 33180, 33181, 33280, 33301, 33302, 33306, 33308, 33316, 33326, 33327, 33330, 33331, 33332, 33335, 33339, 33346, 33394, 33408, 33410, 33412, 33418, 33420, 33431
Miami flooring,  Hollywood Fl  flooring,  Palm Beach laminate wood flooring.
Sales and installation.
The Flooring Liquidators

Call 954-253-7095 or 305-300-9009

New Warehouse Showroom Now Open To The Public:
5950 Anglers Ave, Ft Lauderdale, FL 33312

Open to the public by appointment:
Monday - Friday (8:00AM - 2:00PM)
Please call us in advance.
Saturday by appointment only (please call first).