Laminate Flooring Installation
Get A Free Instant Price Quote!!!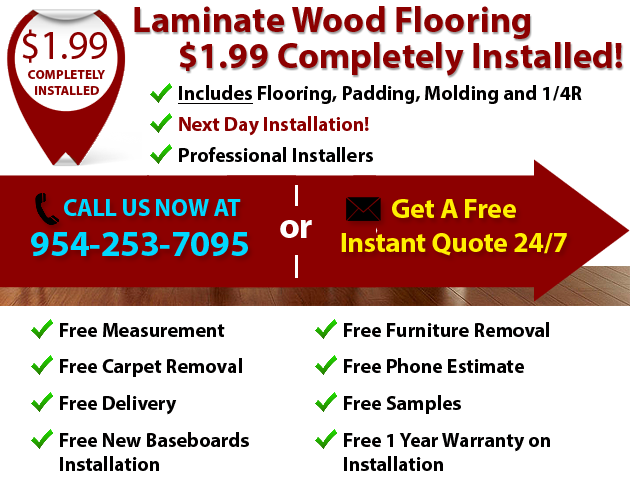 We can completely install your flooring - for as little as $1.99 a square foot!
Our simple program is designed for all home owners or businesses and we have over 5,000 happy customers to prove it.
Don't wait to improve your home. At the flooring liquidators we offer next day installation, so you can enjoy a stylish look with laminate wood flooring liners in no time.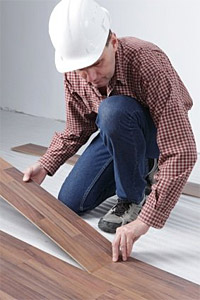 Professional Installers delivering Professional Results

Our installers are specially trained professionals, so you can have confidence that every job is always performed with precision, skill and the utmost pride. Everyone of our installers must pass a rigorous standards and skills screening tests to become a The Flooring liquidators  installer. This way, we can ensure you always receive only the very best service and workmanship for your product installation.

Our Installers Are Great Listeners

In addition to being skilled at their trade, our installers are great at working with you to ensure you have a pleasant experience. Any questions, concerns or comments you may have while they are on the job are addressed as a priority, on the spot.

We are Always Here For You!

During any stage of the installation process, we are here to answer any of your questions. It's important you are fully informed, from estimate to installation completion, to ensure you're satisfied with the end result. Even if you don't have questions, we welcome your feedback on installers, the installation itself and how the product looks in your home. If you're not pleased, we'll address any product or installation issues as soon as possible
Our "easy install" program (below), takes the guesswork out of the process:
The first step is to come to our showroom to pick your choice of flooring from the many diffent colors and styles we have to offer.
Next, we'll deliver the flooring to your home for FREE.
We will provide you with Next Day Installation, guaranteed!
We will go the following morning to your home to do the installation of your new flooring.
We can install up to 1,500 square feet in 1 day including staircases if any.
All of our professional installers are licensed and insured with many years of experience in the flooring industry.  We provide you with the highest of quality standard.
All our installers, work 7 days a week, including weekends and holidays!
We offer FREE Carpet Removal.
We will professionally remove your old carpet and remove the carpet nails and frame -- once again, for FREE.
We will prepare your home for the new laminate flooring to be installed, which includes moving the furniture around as needed to complete the job, for FREE. 
We will remove your baseboards for FREE
In order to give you the best installation service in the USA, we will remove your existing baseboards and install the new baseboards you purchased from us, for FREE as well.
Want to save money, and don't want  new baseboards, we will include for FREE  Quarter Round Moldings in Basic White, for FREE.
Our prices for the baseboards are very affordable and economical at only $.79/LF.  As an example, lets say you have a 1,000 square feet of a flooring job and you would want to add baseboards to give you a complete finished look, it will cost you only $263 additional for the baseboards.
We offer you a full One Year Warranty on the installation, guaranteed by Antonio, the owner.
It is known that the warranty service provided by Antonio is the most reliable and the best in the USA.
As long as your flooring is not damaged by any water damage and/or extreme heat, we will come out and fix it for you for FREE, within the 12 month period of the date of installation.
I am the only one in the USA that does not and will not, charge you a penny to fix the laminate wood flooring you purchased from us.  
The Flooring Liquidators

Call 954-253-7095 or 305-300-9009

New Warehouse Showroom Now Open To The Public:
5950 Anglers Ave, Ft Lauderdale, FL 33312

Open to the public by appointment:
Monday - Friday (8:00AM - 2:00PM)
Please call us in advance.
Saturday by appointment only (please call first).
You can also view the listing for The Flooring Liquidators (FL and U.S) 
 and the LocalAdLink Directory listed under the following categories: Retail Stores - Carpet & Flooring, Retail Stores - Outlets, Retail Stores - Surplus, Services - Handyman, Services - Home Remodeling & Repair.
We are  selling  laminate flooring  and install flooring  and  serving the following zipcodes: 33019, 33020, 33036, 33037, 33062, 33067, 33070, 33072, 33090, 33109, 33114, 33122, 33129, 33131, 33133, 33139, 33140, 33141, 33143, 33149, 33154, 33156, 33158, 33160, 33161, 33162, 33178, 33180, 33181, 33280, 33301, 33302, 33306, 33308, 33316, 33326, 33327, 33330, 33331, 33332, 33335, 33339, 33346, 33394, 33408, 33410, 33412, 33418, 33420, 33431 Miami flooring   Hollywood fl  flooring  palm  beach  laminate wood flooring  sale and installation