Get A Free Instant Price Quote!!!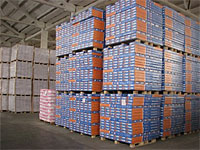 The Flooring Liquidators delivers the absolute best deal in laminate flooring and hardwood flooring at clearance, wholesale and liquidation prices for both dealers and retailers in Florida and across the country!

Buy name brand laminate flooring and hardwood flooring closeouts for 90% below wholesale cost!
The Flooring Liquidators is one of the biggest closeout liquidators and distributors of laminated flooring in the world.
With over 20 years in the liquidation business, our warehouses are stocked with major brand name premium quality flooring, proudly manufactured in the USA as well as the top European brands. There are hundreds of exquisite styles for you to choose from, in over 435 colors -- IN STOCK and READY FOR PICK UP...NOW!!
We sell "do it yourself" laminate wood flooring for 39¢ - 49¢ - 59¢ per square foot or $1.99 completely installed (including flooring + padding + molding + 1/4 round).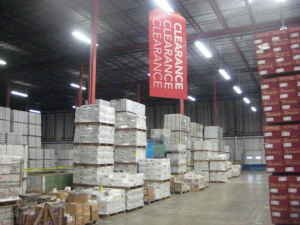 Our laminate flooring, oak flooring, bamboo flooring and hardwood flooring is easy to install, glueless and uses click-ins. It's great for owners and contractors that love doing things for themselves! We also work with builders, contractors, decorators and designers. In addition, we sell padding and molding.
The Flooring Liquidators brings you these amazing prices because we buy in massive quantities in order to get the best possible deal on laminated flooring. We are wholesale liquidators, which means our purchasing power gets you the absolute, blowout, steepest discounts available!
The Flooring Liquidators serves clients in Broward, Dade, Palm Beach and Monroe counties, including the areas of Dania Beach, Ft Lauderdale, West Palm Beach & Miami. We also sell and deliver nationwide.
The Flooring Liquidators provides a huge variety of affordable products and services including:
complete flooring installations, laminate wood floor repairs, replacements, baseboard, underlayment, floor padding, molding, as well as stripping, sanding, sealing, staining and varnishing for wood and bamboo floors. All of our materials are 100% in stock.
Count on The Flooring Liquidators' laminate wood flooring materials, repairs and hardwood flooring installations for all your commercial and residential wooden flooring needs.
See why we are the top wood floor liquidators in the business with over 5,000 happy customers. Call our customer service line today and give us a chance at matching or beating print ad prices. Don't be shy! You'll see that our prices are unbeatable, guaranteed!

Visit our website at http://liquidators.tv/flooring.html
and call The Flooring Liquidators today at 954-253-7095.
U.S Locations:
The Flooring Liquidators' Distribution Centers are all conveniently located nationwide:

Our South Florida location is servicing the Southeastern US, the Caribbean, South and Central America.
We export flooring to the UK, Turkey, Dubai, Switzerland & India. Our sales areas iclude the USA, Middle East, India, Pakistan, Sri Lanka, Greece, Malta, Crete Spain, Italy, Mexico, Latin America, Caribbean, Mexico, Southern Europe, Eastern Europe, SE Asia & Latin America
Greenville, SC
is servicing South Carolina, North Carolina, Tennessee, Alabama and the surrounding areas.
Our
Dallas, TX
location is servicing Texas, Mexico, New Mexico, Louisiana, Mississippi, Oklahoma, Kansas, Missouri, Arkansas, Alabama and other surrounding areas in the Midwest.
Keywords: laminate flooring, hard wood flooring, flooring installation, hardwood flooring, wood flooring, laminated flooring, wooden flooring, oak flooring, wholesale flooring, bamboo flooring, laminate wood floors, wood floor liquidators 
The Flooring Liquidators

Call 954-253-7095 or 305-300-9009

New Warehouse Showroom Now Open To The Public:
5950 Anglers Ave, Ft Lauderdale, FL 33312

Open to the public by appointment:
Monday - Friday (8:00AM - 2:00PM)
Please call us in advance.
Saturday by appointment only (please call first).
You can also view the listing for The Flooring Liquidators (FL and U.S) 
 and the LocalAdLink Directory listed under the following categories: Retail Stores - Carpet & Flooring, Retail Stores - Outlets, Retail Stores - Surplus, Services - Handyman, Services - Home Remodeling & Repair.
We sell laminate flooring and install flooring and serve the following zipcodes: 33019, 33020, 33036, 33037, 33062, 33067, 33070, 33072, 33090, 33109, 33114, 33122, 33129, 33131, 33133, 33139, 33140, 33141, 33143, 33149, 33154, 33156, 33158, 33160, 33161, 33162, 33178, 33180, 33181, 33280, 33301, 33302, 33306, 33308, 33316, 33326, 33327, 33330, 33331, 33332, 33335, 33339, 33346, 33394, 33408, 33410, 33412, 33418, 33420, 33431 Miami flooring   Hollywood fl  flooring  palm  beach  laminate wood flooring  sale and installation